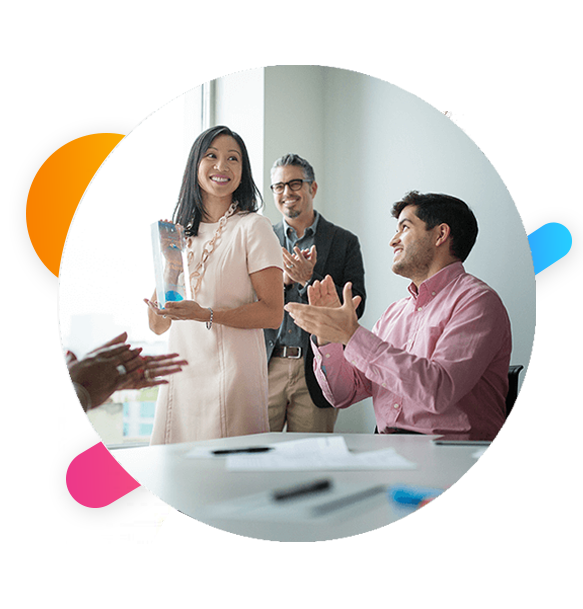 We provide the solutions to grow your business
SunSmart Global Inc., an ISO 9001:2015 Certified Multinational Software Corporation incorporated in 2004. SunSmart is headquartered in Silicon Valley, USA and has offices in the UK, Europe, Middle East, India and Far East. SunSmart has more than 3000+ man years of Software Solutions & Services experience in the business verticals of Banking, Financial Services, Securities, Insurance, Government, Retail, Healthcare, Manufacturing and Education.
0
Years Experience Working
Why

Choose Us?

SunSmart is a niche Product Company with smart products in the spectrum of Artificial Intelligence, Mobility and Enterprise Software Solutions.
Our

Vision

Enabling our Clients with Technically Superior and Functionally rich solutions in the key areas of Customer Experience, Employee Productivity and Operational Sustenance
Our

Mission

Focused approach with Trending solutions which are future oriented in the area of Artificial Intelligence, Mobility and Enterprise Software Solutions
At SunSmart, we provide solutions that are "Innovative & Intelligent" in addressing the critical business needs of Mid to Large Corporate spread across business verticals and geographies. Advanced Technology coupled with enriched functionalities helps our customers towards sustained business growth. SunSmart Solutions guarantee multifold Return on Investment.
At SunSmart, We are Technology Partners to our Clients rather than a Software Vendor by creating the difference of bringing our Multi-Content exposure, niche domain experience, Advantages of working with Global Industry Leaders, Technology superiority and our learnings of best practices across various solution domains that helps implementing software solutions that are futuristic and enable enterprises.
Software Products
SunSmart has a strong Development Team comprising of software professionals with diversified experience for the development of our Innovative & Intelligent software in-house. SunSmart does not use any third party software or controls and supports all operating systems, browsers and any devices including smartphones, Tablets, iPADs etc., SunSmart products are IP Protected in 182 Countries under Berne Convention.
Software Development Services
At SunSmart, We understand that at times rather than altering the existing solutions, tailoring the right fit solutions to meet the exact requirements of our customers helps them to achieve their goal with ROI. We acknowledge the fact that BeSpoke development should be a flexible part of our business even though we are a Core Product Company. With our experience and expertise, we drastically shrink the development lifecycle by picking the readily available components of our products and deliver to the client at an incredibly fast speed with a high degree of quality.
Our approach as Technology Partner helps all our customers in optimized & complete delivery on their requirements from the perspective of Business, Software and Usage.
Our Unique Initiatives includes
Development of Products / Projects at a fixed cost or Per seat charge based on the need of the customer
Supports OS Migration, DB Migration and Technology Migration
Development of Hybrid Mobile Applications with Latest Technology Tools
Technologies We support
Angular JS, Ember JS, GoogleAPI, AJAX, JSAN, MS SQL, Oracle, MySQL, ASP.NET, C#, WCF, HTML 5.0, Bootstrap
Our Elite Clients