The growing need to manage human workforce with the globalization has given rise to the software market for Human resource management systems. HRMS Software combines a variety of systems to manage human resources efficiently. HRMS Software are capable of performing payroll, attendance, benefit management, performance management etc.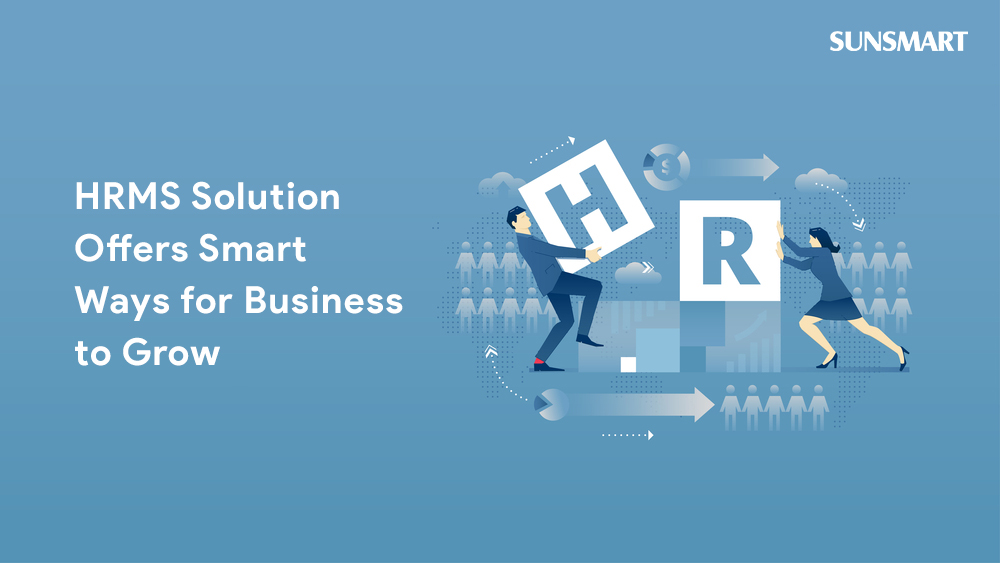 The technology has brought in new additions to the rapidly growing HR landscape. The application which was once on-premise only, is now available on demand and can be accessed from anywhere, anytime with role based authorizations.
Automation and self -service options are significant value additions to the human resource software. Employees can resolve their issues without involving HR staff and many such tasks have been automated to ease the work load on HR staff.
The usual HR requests like information on payroll, benefit packages, time-off requests has been taken care of by the system and has increased the willingness of the employees to utilize self-service options. Less administrative tasks empower HR staffs to focus on productive activities like recruiting, training, company branding, performance management and more.
Key Features of HRMS Software
HRMS software also offers a variety of tools to manage human resources efficiently.
Tracking Applicants
Applicant tracking feature helps to do job posting for new requirements, manage the candidate profile, and the interview process. Companies can track the entire process right from candidate sourcing to hiring. It also offers tools for interviews and analytics.
Applicant management
Job postings/ Recruitment agencies
Interview management
Profile Search
Online Assessment
Benefits Management
Benefits management helps the organization to track employee perks and benefits like vacation, maternity packages, Insurance, and other special plans the company offers to its employees.
Loans & Advances
Medical/ Insurance
Vehicle allowance
Vacation Allowance
Role based benefits
Workforce Management
Performance appraisal of the employees, KRA/KPI management, Induction and training, employee transfers, employee asset management, separation management and more. These tools help the organization to share their feedbacks with employees regularly and also track their progress. Employee-centric management tool also helps the organization to plan training, offer 360 degree employee performance reviews and ensures unbiased appraisal process.
Online learning helps the employees to become the best fits for their roles and managers can suggest necessary learning materials to achieve role based goals.
Employee Transfers
Employee Profile
Document Management
Asset Management
Expat Information
Time and Attendance Management
HRMS offers a continuous flow of data between the systems without the need to duplicate or manual entry. Time and attendance is very crucial for any business organization irrespective of their size. This feature helps the organization to be more structural and can be connected to payroll. It can also help the managers to plan their operations based on the available workforce and their productivity. Businesses that work on shift management can be benefitted by automating schedules and attendance management. Integrating the Time and attendance tool with payroll software also reduces human errors and improves accuracy.
HRMS supports access control devices like Smart cards and biometrics to track attendance.
Leave/ Permission requests
Leave Policy
Shift Roster
Work Time Configuration
Holiday management
Payroll and Tax Integration
HRMS empowers the organizations to manage payroll of the employees taking into consideration multiple factors like attendance, performance, loans, benefits, tax deductions etc. Automating payroll helps the HR staff to focus on other important assignments, thus saving time and effort.
Payroll processing
Local Tax
Payslip
Adhoc Debits/Credits
Statutory & General Reports
Employee Self-Service
Employee Self-Service portal helps them to update their profile details, benefits enrollment, skillset updates, can access wide range of information like training availability, Insurance coverage etc. A survey suggests that about 50% of Human Resources department's time is spent on answering employee queries and processing employee information.
Employee can access all the information regarding their employment themselves without any need to email or call the HR staff. Employee loan eligibility, title change, address change can be handled by the employees themselves. This saves time and effort of the HR staff and also ensures accurate information is been shared between the employer and employee thus bringing in more transparency to the system. Getting the information from the employees directly also reduces error and misinterpretation of data.
Employees can also initiate requests for their travels both domestic and International through the self- service portal and get notifications on their updates.
Address Updates
Leave requests/approval
Travel Requests/approval
Education/ skillset updates
Access information on Company policies and Regulations
Facilities Management
Facilities management is the key for workforce management as the working environment and availability of the right resources to the employees boosts productivity. It is important to ensure that all the components are working well and are not locked or under-utilized.
Asset management
Availability Tracking
Booking Assets
Helpdesk
Knowledge Management
Dashboards and Analytics
HR Management Software offers Dashboards and Analytics to offer quick insights to the HR personnel on the issues faced, talent requirements, workforce availability, attendance, performance etc. It also offers dynamic overview of important HR metrics. It can also streamline hiring and onboarding process, offers estimate on planning new tasks, training schedules etc.
Reminders on Follow-up/ Approvals
Pending Tasks
Employee/ Team Productivity
Turnover
Goal Alignment
HRMS Software offers best in class solution to the growing business demands and helps them to scale with ease.