Business messaging apps like LinkUS have become the in-practice medium for in-office communication within the organization and among their customers & suppliers. These apps put instant messaging, text messaging, private forums, video calls, file sharing, and sometimes screen sharing, into one hub for collaboration. The result is LinkUS helps in faster and secured communication with easiness across the organization. Now that COVID-19 is here, teams will also need to think seriously about how to stay in touch with members who can't travel, want to have productive meetings with clients, or are otherwise separated. Business messaging apps can be a key part of the solution working towards organizational growth and generating constructive leads.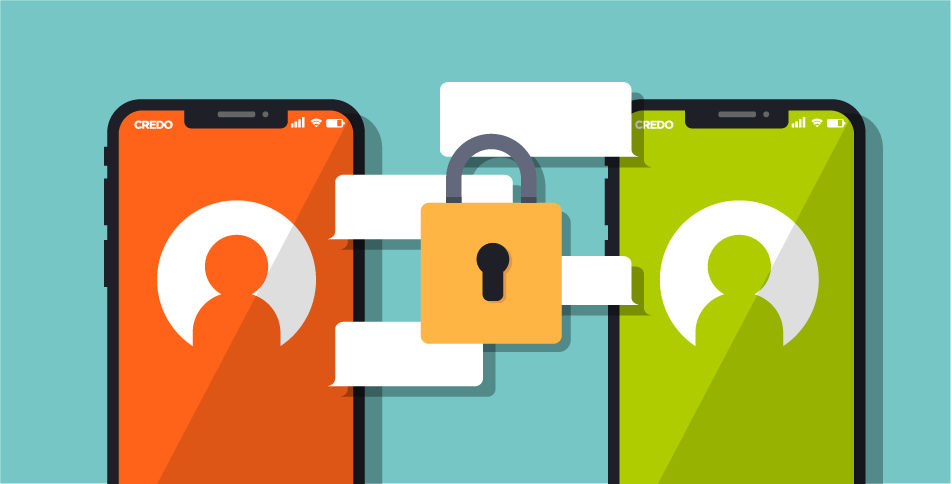 Communication is tied to culture, and every company is different—this is why there are so many work chat apps in the market. A healthy conversation between a buyer and a seller leads to more sales conversions. For example: When the sales team visit a customer place, they are expected to receive a lot of customer queries, via LinkUS they can post the queries on the sales support group, seek assistance from their team members and answer the customer.
A perfect server-side encryption to provide high-end security for your chat history. LinkUS Messenger provides limitless storage facility with unlimited multimedia sharing and message feature.
What is Encrypted Messaging?
End-to-end encryption (E2EE) is a method of encrypting data that only allows the sender and receiver of the message to decrypt and read messages passed between them. More importantly, encryption prevents apps from storing copies of your messages on its servers, which would put them within reach of government authorities.
What makes a great private messaging platform? Let us check it out!
Data is stored completely private, secured and encrypted within the data center of the organization. This forms a trust between the employees and benefits the customer-clientele relationship also.
Organized conversations
LinkUS can be used for private messages for direct, one-on-one communication or to create your private channels with only a few co-workers and customers. Since there is no limit to the number of groups that can be created, each group can be added with designated number of users pertaining to that particular vendor or supplier with admin approval.
Video/ Audio and File sharing
LinkUS Messaging App can offer users voice and video communication, and also offer ways to share their screen for collaboration. Users can share Text, smiley's, audio, video, camera photo, real-time camera picture, any files on LinkUS. For example, Users can take the pictures related to their IT assets, documents etc. And send it to the service group to get their problem addressed quickly.