A procurement portal has probably become one of the most popular and universal solutions for the digital transformation of supply chain management. Its rich functionality makes it possible to optimize complex and important business processes at the same time, interactions with suppliers, and various purchasing activities.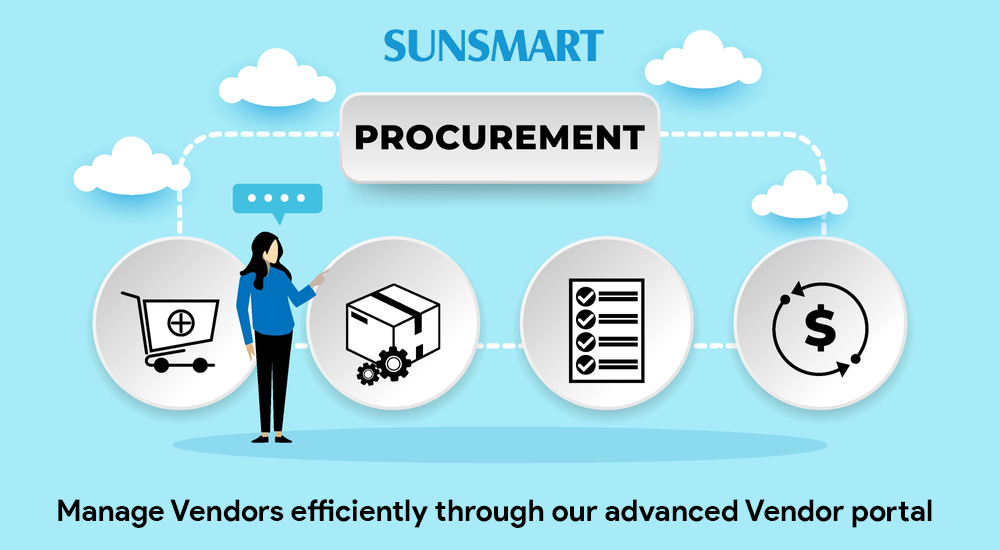 Let's take a closer look at the benefits you get from creating a procurement portal and explore exactly how the portal makes them possible.
Increased Supplier diversity
Firstly, a procurement portal simplifies the participation of new suppliers. A well-designed registration form with thoughtful mandatory fields and their ordering helps engage the right sellers.
Secondly, the portal makes it easy to work with a larger number of suppliers.
Regardless of the number of suppliers you have hired, the portal composes in a few seconds and shortlist the most suitable suppliers according to several parameters that you have defined, such as SKU, brand, price, type of company (local supplier, green supplier), location, terms of payment and delivery, etc. As a result, the portal eliminates the need for you to manually manage huge volumes of data.
Managing auctions, reverse auctions, multiple tenders and deals become easier. Automatic alerts let you stay up to date on all critical dates, for example, contract expirations, auction schedules, and much more.
You can make informed choices, thanks to a comprehensive pre-assessment
A procurement portal is a practical tool for the pre-assessment of suppliers. With just one click, the supplier profile displays all relevant information (including tenders which the supplier has participated in, signed contracts, payment schedules, purchase orders, invoices, etc.)
You leverage competitive bidding
Considering procurement management software bidding as one of its key functions, a procurement portal offers an array of tools for stress-free bidding management. You publish an offer stating all important requirements and setting the list of the relevant categories. From now on, all bid-related info is kept in one central place.
The system automatically organizes and pre-compares the bidders highlighting the best available options in terms of price vendor's rating and other set attributes.
You secure better prices
Orders placed throughout the company, even independently, are always placed in a supplier's common shopping cart. Thus, you combine orders across the organization or its different sites and get the possibility of large volume discounts.
In addition, the portal provides you with a set of other arguments to keep prices low.
Long cooperation, your status as a longtime partner will remain vivid even with serious employee changes from all sides.
Cost-effective cooperation, your suppliers get more accurate and relevant demand information and can plan their production process smarter and avoid stock overflow.
Tender and Auction management with ease
Considering Bidding as one of its key functions, a purchasing portal offers a range of tools for stress-free tender management:
You publish an offer containing all the important requirements and defining the list of relevant categories. Now all auction information is kept in one place. For example, you no longer need to dig through your inbox to find emails from multiple participants.
The system automatically organizes and pre-compares bidders highlighting the best options available in terms of pricing and supplier rating.
Updating your Q&A section helps your suppliers find answers to common questions and protects the purchasing department from hundreds of parrot emails and phone calls.
You provide your dedicated staff with a comprehensive overview
By displaying all relevant requests with their statuses (open, approved, pending, refused, completed), selected/recommended suppliers, RFI, RFP, RFQ sent and LPO generated/sent, etc., the portal helps the purchasing department to see immediately what requires their involvement. This makes it much easier for them to identify outstanding issues and, as a result, to plan their time and efforts more effectively.
The system also allows observing general trends in the company's procurement management system processes, such as how much the company is spending and where how often and where the budget exceeds, etc., process, classify, organize and represent all data in an easily digestible form.
The final thoughts
A procurement portal allows you to expand the choice of possible suppliers and triggers healthy competition between your suppliers. At the same time, the portal makes it easier to attract the best procurement opportunities and not miss anything by centralizing all purchasing data and making processes traceable.
nTirePMS is an advanced procurement management system that digitally takes care of the entire procurement activity of the organization. nTirePMS is inbuilt with Supply Chain Management (SCM) that addresses manual works and brings efficiency, speedy response, reduce operational cost, and above all a structure to the entire Procurement Process. Instead of manually registering the supplier details, the Supplier itself can log into the Vendor Portal and fill in their product details. You can configure Auction and tendering process for the vendor selection process. Assists in comparing pricing, product features and looks into multiple parameters for vendor finalization.