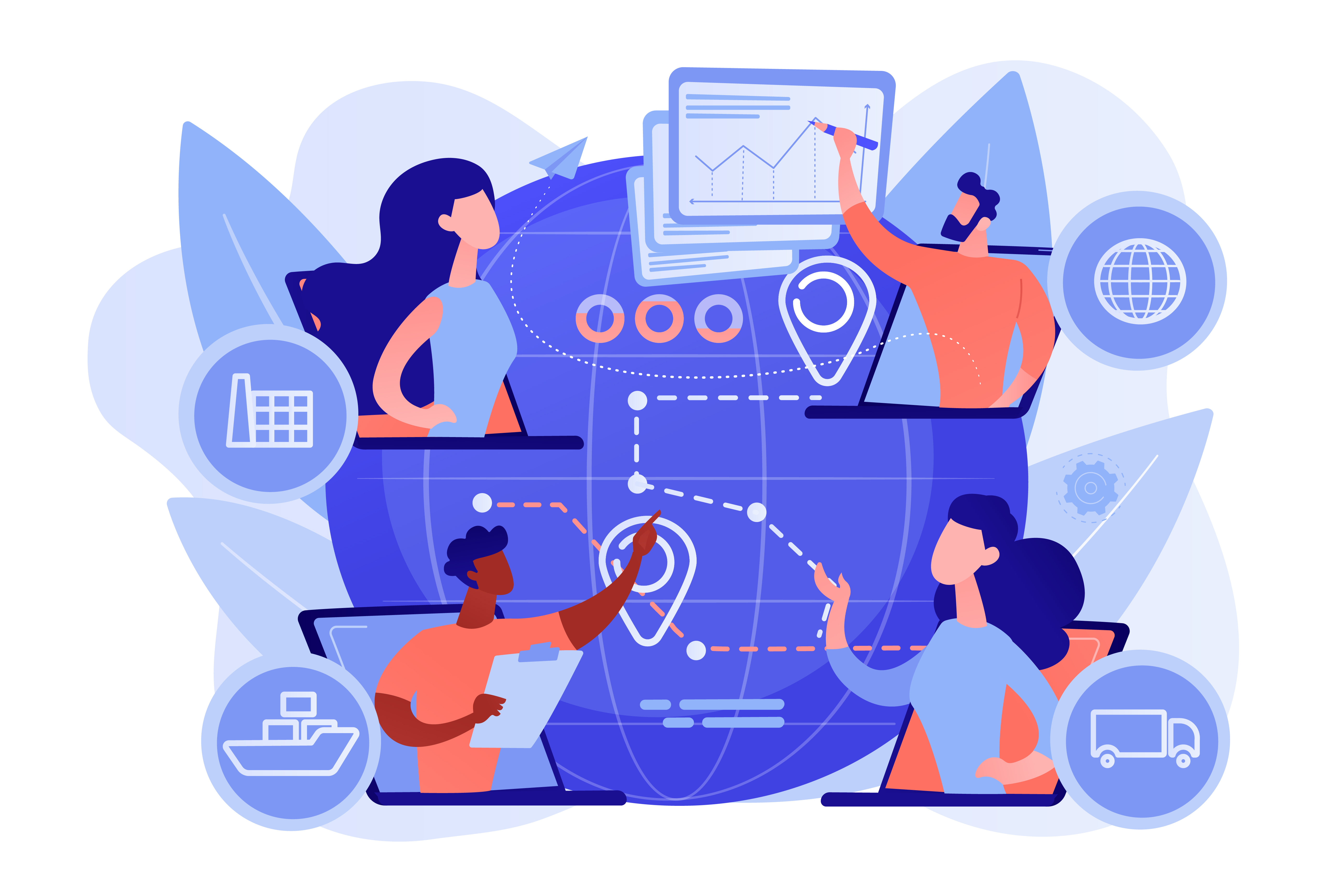 Enhance Supplier Relationship with digital Procurement Management Software
SunSmart Global helps our Clients with nTirePMS – Cloud-Based / On Demand / On Premises Intelligent Procurement Management Software Dubai with inbuilt Supply Chain Management (SCM) that addresses manual works and brings efficiency, speedy response, reduce operational cost. Regulates the buying process, takes complete control of your company procedures, saves lot of time and money with our procurement ERP software.
With our automated Procurement tracking software, you can get complete visibility into the buying process, optimize you spend operations, and saves lot of time. Enables budget control and approval workflow that reduces the burden of buying process leads to cut down the approval time by weeks.
Accelerate the procurement Process. Yields remarkable results by selecting and On boarding new suppliers, simplifies the requisitions and enhances the Procure to Pay Process. Integrates with Vendor Management, Catalogue Management Requisition and approval workflow yields superior performance across the entire Procurement Cycle with our best procurement management software.
Streamline and automate your End-to-End Procurement Process
We SunSmart strive for technological excellence, always consider increased customization and configurations that should suitable for every single requirement. Supports multiple customization without considering its impact on performance, stability and credibility.
Procurement teams are in charging of entire process. Responsible for
Finding suppliers
Tracking orders
Diversifying suppliers
Defining contract terms and costs
Diversifying
All vendors should fulfil their obligations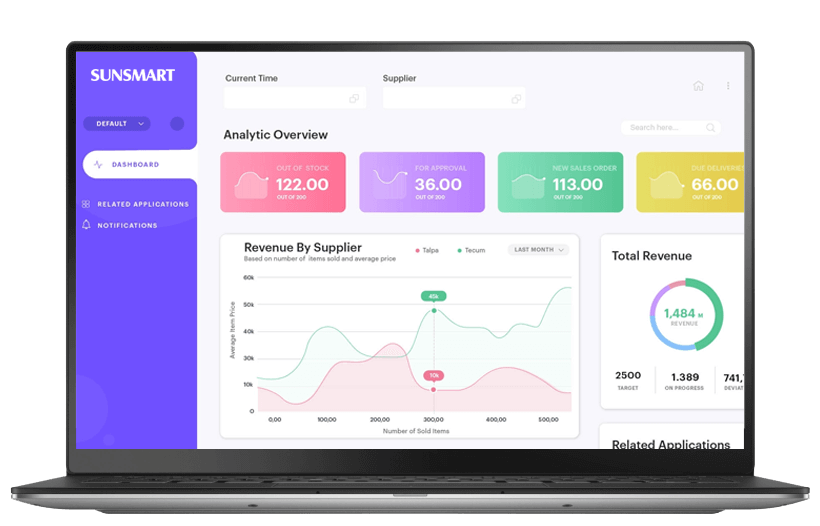 Why Procurement Management is required for every business operation?
Procurement professionals require more powerful and responsive tools as the global economy becomes more complex and moves at a faster pace, allowing them to extract maximum cost savings from procurement while also assisting their companies in shifting the role of procurement processes toward value creation.
Each Procurement solution has its unique features, an effective eProcurement software includes
Procure-to-pay Optimization
Starts from the needs analysis to the purchase requisitions and PO's through the payment of the final vendor invoice, the Procurement Management Software UAE is a complex one that requires automation.
Supplier Management
Your supply chain depends on the relationship with vendors who offers goods and services that helps to run the business. An effective Procurement Management System, offers tools to manage the supplier relationship.
Category Management
Has the ability to Organize all of its data related to maximum transparency, savings and value.
Why Purchase Management is important for every Organization?
Most of the business face challenges to run efficiently and effectively without Procurement. Now a day, Procurement is a necessity for every business sector. Drives a competitive advantage by cut down costs, avoiding errors & delays and maximize their resources.
Manages the Organization's spend
A good procurement function faces crucial phase in deploying an annual buying plan, forecasting, purchasing process and cost reduction methods. These are the different functions helps to maximize their profits.
Sourcing
Purchase goods and services from external resources for effective functioning of Organization. Plays a crucial part in the company's overall business strategy, helps to acquire the goods at the best possible cost.
Negotiation
Skilled Professionals negotiate the best deal and should procure the highest quality of products with the best possible price.
Monitoring Suppliers Performance
Monitor contracts to ensure the efficient supply of goods and services from suppliers. Ensure that there is timely delivery of materials from vendors with expected quality.
Compliance with Business Protocols
Procurement function must ensure to meet all company objectives and requirements. In an Organization, Staff is requested to purchase things, then it has to verify with the business protocols for budget approval and it has to align with the Business purchasing policy.