Sales Lead Management simplifies tedious process into one unified dashboard. Track your leads, browse communication history, create segmented lists, contact management, Pipeline Management etc., The concept of managing leads is quite easy at first, when the business grows, here facing the complexity of managing the leads.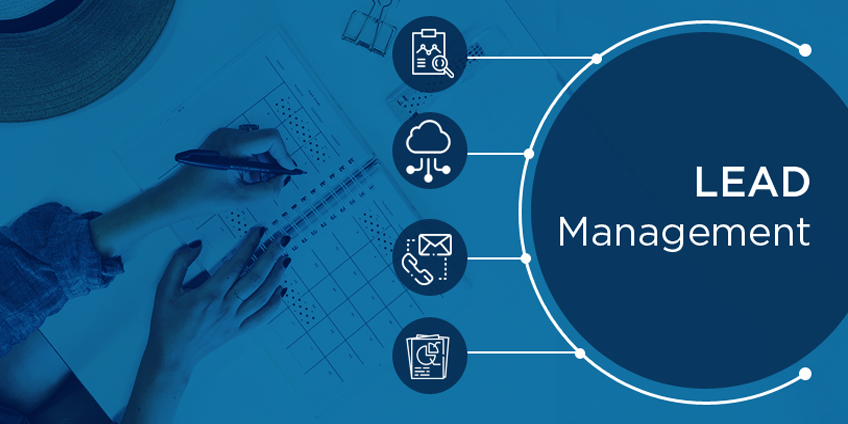 Integrates source of leads such as emails, calls, contact-forms, marketing campaigns, channel partners into a single-dashboard. Business use Lead Management to help them to organize leads, schedule follow-up contacts and close more deals.
Lead Management Features
Built to handle leads from each stage of the sales funnel with nurturing the interactions until they close. Best Lead Management systems has enormous functions along with the pipeline management capabilities.
Contact Management and History
Integrated Email Marketing
Quote/Bid Management
Real-time Tracking Dashboards
Billing/Invoicing
Social Media Integration
Dashboard Management
Mobile Capabilities
Calendar Integration
Lead Management for Small Business
Lead Management Software for small business is tailored to the user's specific behaviour. Offers a wide variety of functionality, normally expect to be included in the pipeline management system has Project Management, accounting and other tools.
Lead Management for Enterprise
Here Lead Management is designed same as the smaller business, whereas larger business is focused on in-depth includes marketing automation, pipeline management, task management, document management etc.,
Lead Management Process
An efficient Lead Management process has five steps:
Lead Capturing
To reach potential buyers by Email, Website, Social Media, Webinars and Paid ads. A good Lead Management ensures that every lead is properly fed into the CRM system from web forms, chat and emails.
Lead Tracking
For Sales or Marketing leads, Teams don't mess up with the data updating manually for each lead. Lead Management functionality automatically updates a lead profile with the available information such as job title, location, time zone, company name and social media profiles. Available insights allow salespeople to understand the intent and personalize the leads acquired. These content is further used by marketing team for Email Marketing to promote the Product.
Lead Qualification
Qualify your leads through contact scoring model – a model that ranks individually depends on their interest in your products or services, demographic information, buyer journey and engagement with your company. Easily finds the right leads and invest their time in a prospective way.
Lead Distribution
Manually assigning a leads to a right sales person is a time-consuming process and delayed lead response time. nTireLeads – Sales Lead Management assigns leads to sales people across territories, assigns contact numbers to their sales team. Your sales team can prioritize assigned leads, instead of searching new leads in the CRM system. Generate sales reports to find the territories that brings the profit, sales reps who are meeting targets and potential sales area need to enhance.
Lead Nurturing
Not all the leads convert into sales. Many of them still be in the awareness stage and trying to solve their pain points. Lead nurturing needs to educate and demonstrate the Products / services. With a lead Management, can send nurture campaigns to those leads who are not quite ready to make a purchase. This way, you can educate and demonstrate the Products and services through content and Promotional offers leads to decision-making process.
Monitor and track your leads across Sales Pipeline
Aligns sales process and pipeline
Important step in lead management is to have a sales process and pipeline right from lead generation to close the deal. Process need to be followed on each stage of pipeline.
Clarity on communication between teams
Clear communication between the teams involved in the process. Using the lead management software in various team to enhance their context and gets visibility into your sales pipeline and communicate better.
Identify the leads become sales-ready
Qualification of lead depends on where a lead is ready to buy or subscribe to your services. Rank your leads based on their interest in products or services and identifies their strength to purchase the leads.
Monitor lead generation efforts
Many lead generation campaigns across your company, difficult to track the number of leads and revenue from these efforts. With the sales lead management, it's easy to track marketing and sales KPI's through visual reports and calculates ROI for each campaigns. Measuring results using reports is the efficient Lead Management System.
Challenges faced to meet the Lead Management
Manually updating the lead details, sending out mails is an exhausting process. Without an efficient lead management, it's difficult to identify the lead breakage.
Lack of visibility into leads
Manual lead qualification
No sight into lead's activities
Difficult to convert leads
Lack of lead nurturing
Duplicate leads
Benefits of Lead Management
Automate lead generation and assignment
Provides a quick overview of all the essential lead information such as name, company, contact information, assigning the salesperson, etc., Gather leads from different sources like chats, web forms, and emails. After lead tracking, lead management helps to assign leads to pre-sales team depends on the territory.
Improve Productivity
Avoid manual entry and enhances your sales and marketing team productivity with the sales lead management that automatically enhances your contacts details with publicly listed information.
View lead lifecycle and engage contextually
Various stages of leads go through their buyer persona and activity timeline. With this information, sales team contact seamlessly across phone, email, chat and SMS.
Segment and nurture lead
Segmentation based on demography, geography and behaviour. Target the right set of leads and enriches your marketing campaigns.
Measure results
Identifies the source is bringing the quality leads and maximize your effort to increase your ROI.
Built-in Lead Management system, where leads are automatically tracked in your database. Track lead activities, qualify them, segment and nurture leads within your System.