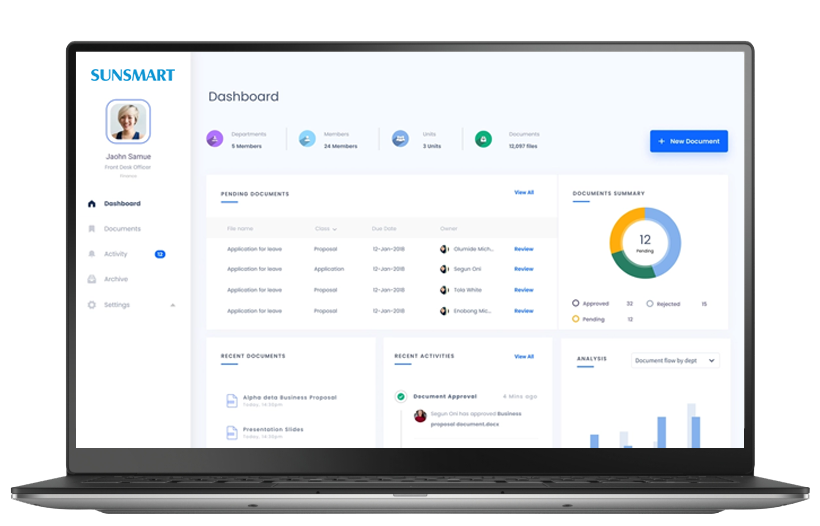 nTireDMS
Gain Insights from your content with a complete Solution for Document Management Software Dubai
nTireDMS is a software solution that allows to effectively manage storage, distribution of documents and business processes.
Automated Software Solution to organize documents for better workflow
nTireDMS is a 100% web-based, highly scalable, complete solution for managing / publishing all your documents / circulars / processes electronically. Our Document Management Software in UAE is a user-friendly Platform enables you to efficiently and securely manage documents of any type and quickly accessible for all your users. With nTireDMS, you can share the documents with highly end-to-end encrypted, track their reviews & comments. Advanced Search of Documents, Edit (with version (check-in/out) and audit trail), and Approval for release, etc.
Our solution contains web-based UI that performs operations includes File sharing, setting security roles and audits reports. Integrates all advanced modules for team collaboration, workflow management and approvals in a single software solution. Includes administration tools to manage the user roles, access control, detailed logs of activity and automatic setup as well.
How does Document Management Work?
SunSmart Global makes it easy to securely create and collaborate the documents from any device - smart phones, Tablets, Mobile app supports android, iOS, windows and other operating systems. nTireDMS helps you to get content under control, with seamless information authority that directly transfers to business benefits. Get insights from your content with an entire document management system.
With nTireDMS, it enables users to upload the document by scanning the physical document or downloading the digital version. After scanning the documents, the users can index the document with Meta data, enables users to quickly find them by full-text search. nTireDMS is equipped with inbuilt OCR.
We, SunSmart Global Offers Document Management Software Dubai & related services to our clients across the globe. With nTireDMS, you can access all sorts of documents (MS Word, MS Excel, MS PowerPoint, PDF, Text, Images, Drawings, Audio, Video Files) and helps to store the documents.