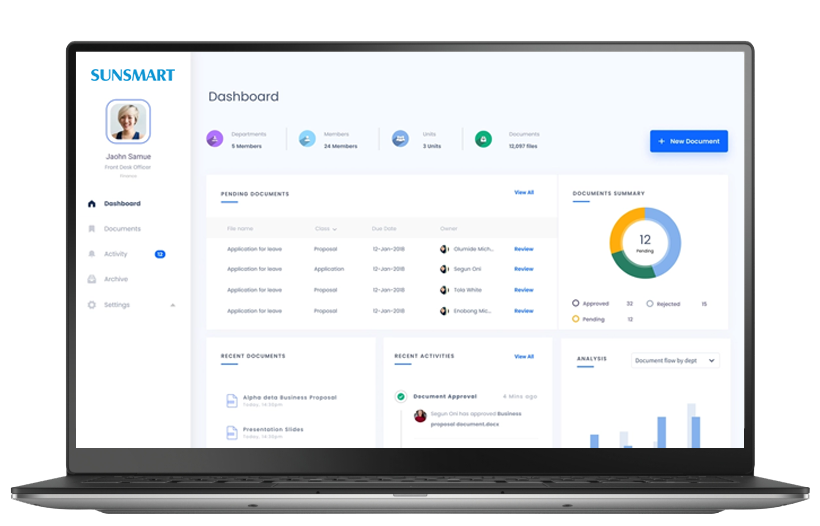 nTireDMS
Gain Insights from your content with a complete Solution for Document Management Software Dubai
nTireDMS is a software solution that allows to manage the production, storage and distribution of documents, leads to greater effectiveness, has the capability to reuse the content and to control the flow of the data.
Our Electronic Document Management Software to access
nTireDMS is a 100% web-based, highly scalable, complete solution for managing / publishing all your documents / circulars / processes electronically. Our Document Management Software in UAE is a user-friendly Platform enables you to efficiently and securely manage documents of any type and quickly accessible for all your users. With nTireDMS, you can share the documents with highly end-to-end encrypted, track their reviews & comments. Advanced Search of Documents, Edit (with version (check-in/out) and audit trail), and Approval for release, etc.
How does Document Management Work?
An Organization can use a Web based Document Management system Dubai to decide how to create, distribute, Edit, Archive and dispose the documents as well as when the business should complete each module. An Organization can use Enterprise Document management software creates a dashboard that views all the documents and provide workflow tools to monitor and control the modifications.
Access Control List enhances Document protection which prevents the users to download, copy of documents and disables the screenshot based on the settings. Our Document management solutions can classify, categorize and index all the uploaded documents for faster search and view. With our nTireDMS, reduces the maintenance, manpower and distribution cost while improving the better UI and quicker response time.
Document control software manages all sorts of documents (MS Word, MS Excel, MS PowerPoint, PDF, Text, Images, Drawings, Audio, Video files and enables storing of documents. With nTireDMS enables business to upload the document by scanning the physical document or downloading the digital version.
After scanning the documents, the users can index the document with Meta data to enable users to quickly find them by full-text search. Our Enterprise Document management software supports automated transmitting of documents over FTP & secured FTP.