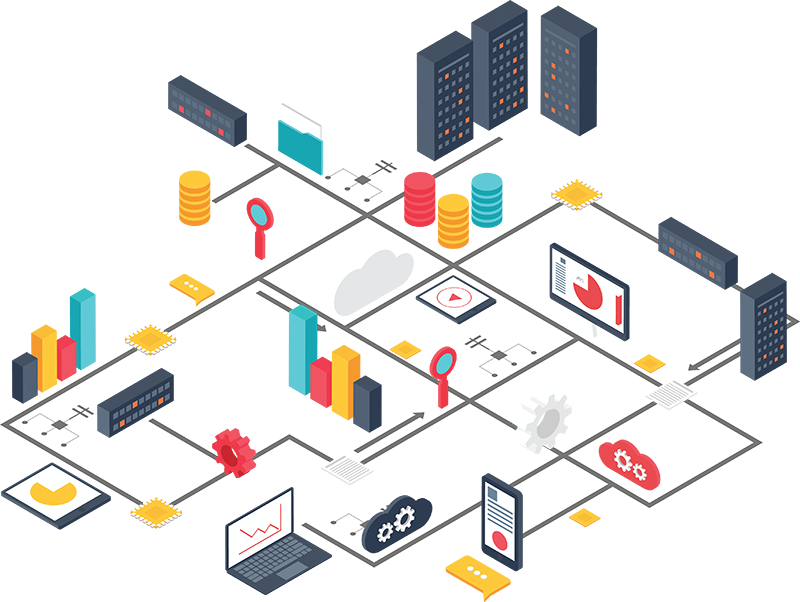 Our

Infrastructure

We combine world-class technology with infrastructure, focusing on security and scalability to take your business to the next level. Our offices have the capacity to accommodate a large number of employees and are equipped with latest amenities like global connectivity to the remote users and video conferencing. Besides, we have dedicated departments for different technologies such as .Net, Mobile Application Development, Artificial Intelligence, QA/Testing and other support departments.​
Our Team
To service our customers across geographies, SunSmart has fully matured state-of-the-art infrastructure.
Management
CXOs
Vice Presidents
Assistant Vice Presidents
Project Managers
Project Leaders
Business Analysts
Enterprise Software Developers
Artificial Intelligence Engineers
Mobile APP Development Experts
Quality Assurance Specialits
Technical Architects
Business Development Managers
System Administrators
Database Administrators
Hardware & Software
All our development environment is compliant with the Microsoft Licensing Policy, ensures that our customers are experiencing Genuine Software from SunSmart.
Open Source practice using Professional Edition
Quad Core Servers for replicating Customer Environment, Product, Environment, Staging Environment
24 x 7 Power Backup
Latest configuration based Desktops / Laptops
High-Speed Internet Connectivity with DR
Quad Code based Load Testing Servers
Latest Communication Equipment
Video Conferencing Facilities
Wired/Wireless Networks
Tortise SVN / TFS for Source Control
Automated Weekly backups
Private Cloud Infrastructure