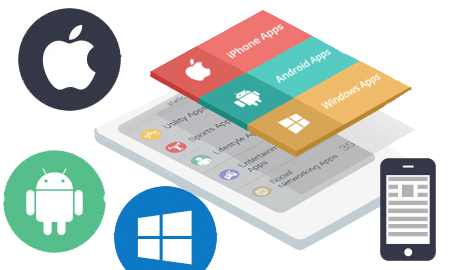 My Meetings Management App
In Todays digital world, meeting a senior person in the Organization is an up-hill task with their tight schedule. The person requesting meeting has to reconcile the time with few iterations depending on availability of the person whom to meet. Email Invites do not reflect the other meetings on the day and the space available for this meeting. Further routine schedules can not be blocked easily with email calendar.
3M the one-stop solution for meeting management helps in structuring the available slots over the mobile device. People who are part of 3M can view the available slot of the person whom they want to meet and schedule a meeting request.
Push Notification coupled with SMS & Email notification of 3M intimates the person about the meeting request which he can accept / reschedule or cancel. Upon request creates an email calendar invite for syncing with other channels.
Google Geo Location tagging helps the person to find the location of the requestor to understand the time of his scheduled reach to the meeting spot. Google Navigator assistance helps in getting directions for reaching the meeting sport quickly, conveniently and easily.
3M helps in scheduling Group Meetings by automatically identifying the available slots of group members and suggests the possible timings for easy scheduling of the meeting.
Auto Sync facility of 3M with Google Calendar and Outlook Calendar make sure that all your appointments are tracked and planned with your smart phone or iPhone.
Meetings can be rescheduled, cancelled and review meetings can be planned using Next-it. 3M assists the mode of meeting like Personal, Telephonic, Web Conference etc.
Advantages
Available on Android, IOS, Windows
Supports any Smart Phone, Tablet, iPad, etc
Responsive for large screens
MEAN Stack
Angular.JS
Node.JS
HTML 5.0
Bootstrap
CSS3
IONIC Framework 2.0
MYSQL / MS SQL / Firebase
Auto Sync with Google Calendar, Outlook Calendar
Schedule meeting with available slot
Google Geo Location Tagging
Request, Cancel, Reschedule meetings
Block timings
SMS & Email Notifications
Group Meetings / Google Navigator
Android, IOS & Windows Support