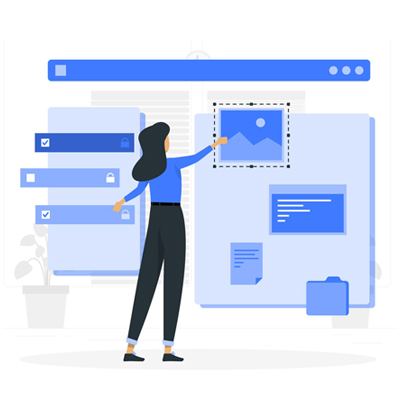 Seamlessly track and locate your assets using Sunsmart asset management Software
nTireCAMS is an asset management and maintenance software that is one of the most advanced solutions on the market for managing both physical and virtual assets. Our flexible asset management software can be customized to meet your specific asset management requirements. Our Enterprise Asset Management System contains all of the features and functionality that your organization requires for an effective and efficient asset management.
Our asset management system can be deployed into your business in four weeks and existing assets can be quickly added to the system. Our asset management software Ghana has been successfully implemented in a variety of industries including manufacturing, public works, utilities and so on. Asset Management Solutions assists you in managing and controlling every aspect of your asset inventory, developing an effective maintenance program, and prioritizing maintenance funding based on risk and criticality. Fixed asset management software assists you in tracking the financial condition of your assets at various stages of your organization's asset lifecycle.
Our Digital asset management software is 100% Cloud/Web-based solution that can be accessed via LAN, WAN, Intranet and Internet.
Why choose nTireCAMS?
Many organizations have chosen us to simplify, accelerate, and streamline asset management. nTireCAMS helps you manage your assets with less effort, higher availability, lower operational costs, and a longer shelf life. An nTireCAMS software offers
Easy implementation

Intuitively designed software

Proven across many industry sectors

Excellent customer service
Simplify Inventory Management with nTireCAMS
Our asset management software provides a complete inventory control system with multi warehouse management and dormant stock analysis to keep your customers satisfied.
Simplify inventory control

Multiple warehouse management

Order management

Order fulfilment is quick and simple