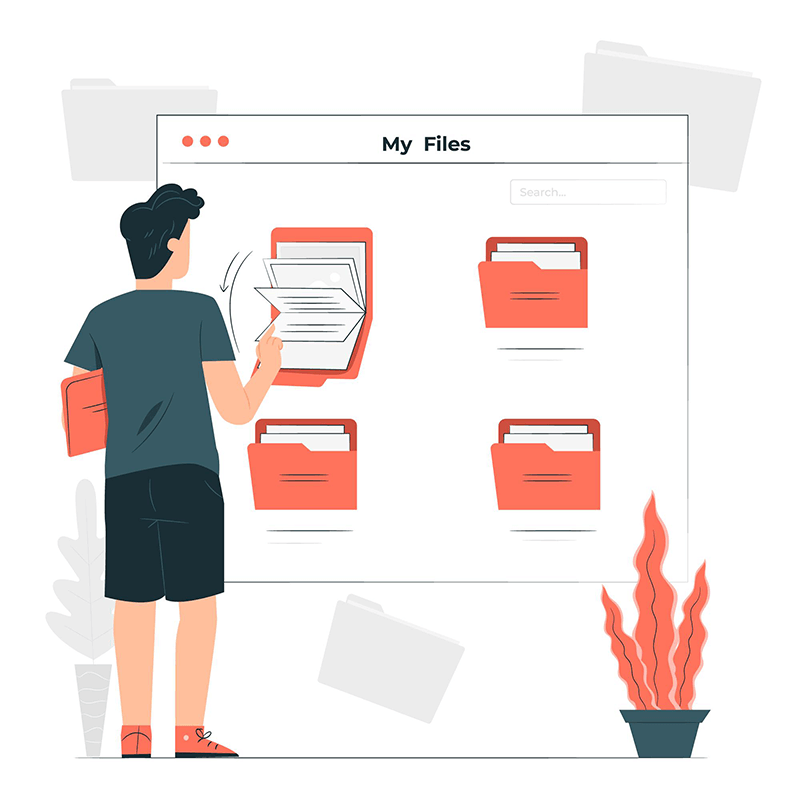 A single platform to collaborate and manage your documents
Companies have to manage more data than ever before, in more formats and from different sources. nTireDMS serves document management needs across teams, departments, and enterprises, whether you're focused on maintaining a small set of critical business documents or managing the documents of everyday work life. nTireDMS is a secure document management software in Ghana that makes it easy to design and communicate securely from any device.
nTireDMS is a secure, convenient document management system built for variety of tasks including document capture & storage, search & retrieval, and file sharing. DMS Software adapts to any business model by enhancing collaboration and communication amongst users while increasing accessibility and functionality in repositories of all sizes. nTireDMS is the smart and flexible choice, with a user-friendly interface available in 162+ languages support.
Electronic Document Management Software
nTireDMS is a web-based document management system, extremely scalable, entire solution for organizing and publishing electronic documents, circulars, and procedures. Our Document Management Software allows you to manage any type of document quickly, efficiently, and securely. With nTireDMS, you can securely share documents and track their reviews and comments.
Quick and advanced document search, edit (including version (check-in/out) and audit trail), and approval for release, etc., make your document publishing and handling process simple and standardized.